PROLARYN GEL helps
you close the gap1
How PROLARYN GEL works
PROLARYN GEL is an injectable aqueous/glycerin/carboxymethylcellulose gel implant.1 PROLARYN GEL injection augments the size of the displaced or deformed vocal fold so that it may meet the opposing fold in the midline for improved phonation.1 PROLARYN GEL is suitable for vocal fold augmentation in patients for whom only short-term augmentation may be required, or in patients for whom you choose to evaluate augmentation before making a decision to undergo long-term augmentation with PROLARYN PLUS.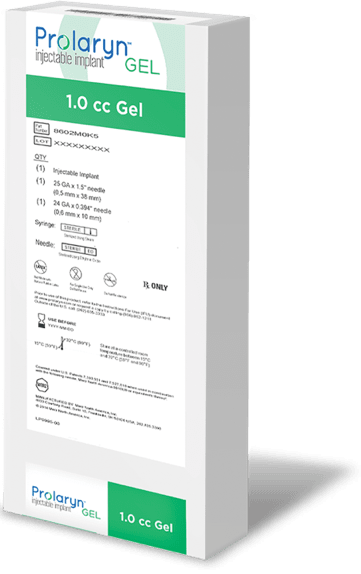 Short-term restoration and augmentation
Improve glottal function with PROLARYN GEL injectable implant in patients with vocal fold insufficiency.1
Over 15 years
of treatment2
Resorbs within a period
of 3 to 6 months1
Can be injected in-office
or in the operating room
Which patients are candidates for PROLARYN GEL?
Download PROLARYN GEL
Instructions for Use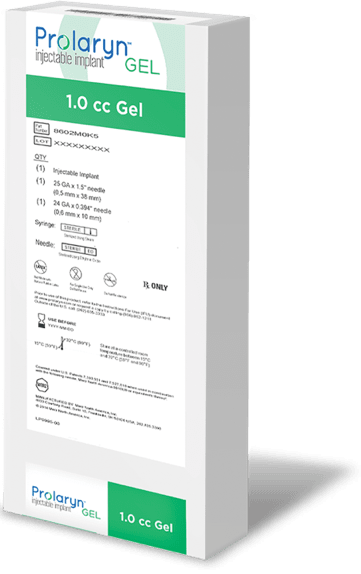 References
PROLARYN GEL [Instructions for Use]. Raleigh, NC: Merz North America, Inc.; 2016.
Data on file. Raleigh, NC: Merz Pharmaceuticals, LLC; 2022.