How dysphonia is diagnosed
The American Academy of Otolaryngology–Head and Neck Surgery has noted that dysphonia is common enough and debilitating enough that the Academy has created evidence-based clinical practice guidelines. These guidelines can help improve diagnostic accuracy in patients with dysphonia.1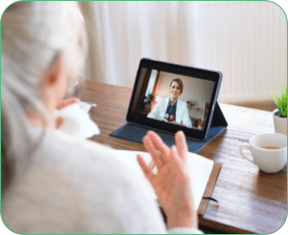 Not an actual patient.
These diagnostic guidelines suggest that:
The history of every patient with altered voice quality, pitch, loudness, or effort should be reviewed for1:

Recent intubation or surgery, especially procedures involving the neck
Radiation treatment to the neck
History of tobacco use

The physician should visualize the patient's larynx or refer the patient to an ENT who can visualize it with a laryngoscope.1
Stroboscopy should be considered when symptoms are greater than what could be expected from the laryngoscopy results.1 Videostroboscopy is essential when both vocal folds appear mobile.2
Vocal fold insufficiency is a common contributing factor in patients who present with dysphonia.2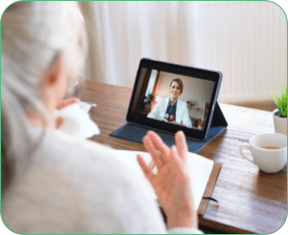 Not an actual patient.
References
Rosen CA, Simpson CB. Glottic insufficiency: Vocal fold paralysis, paresis, and atrophy. In: Operative Techniques in Laryngology. Heidelberg, Germany: Springer-Verlag; 2008.
Schwartz SR, Cohen SM, Dailey SH, et al. Clinical practice guideline: hoarseness (dysphonia). Otolaryngol Head Neck Surg. 2009;141(3 suppl 2):S1-S31.